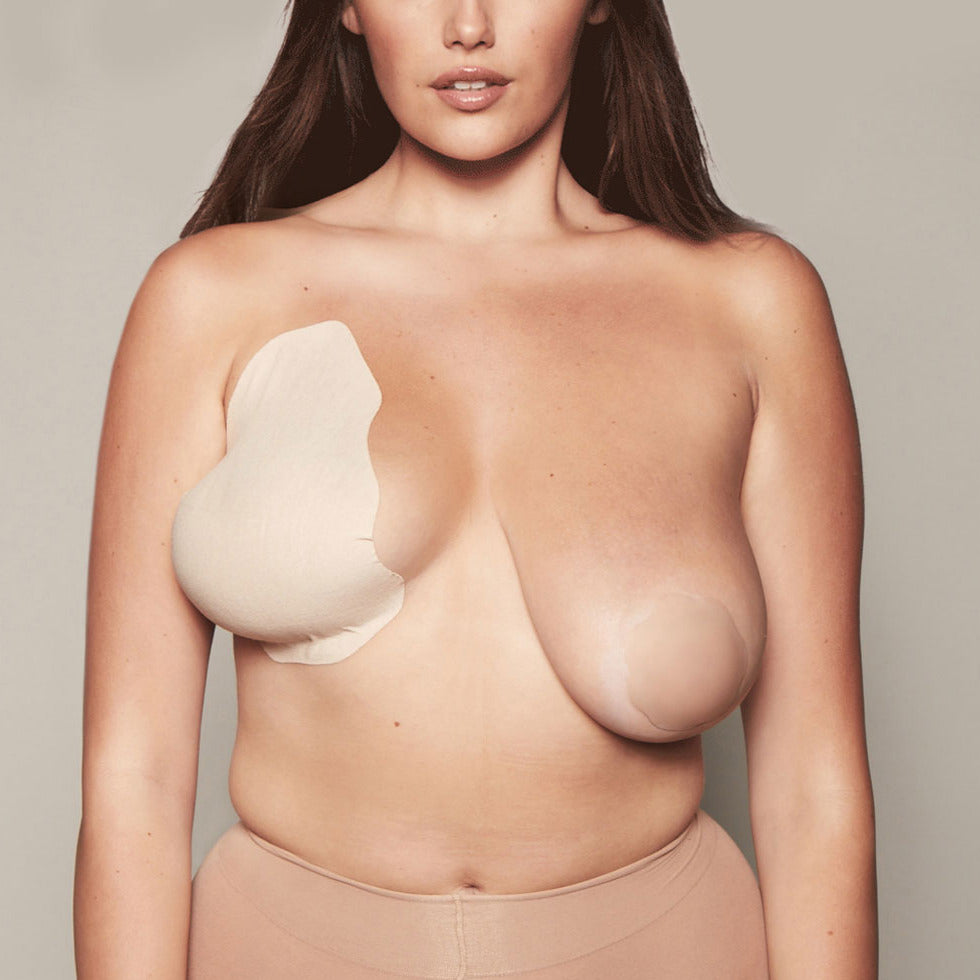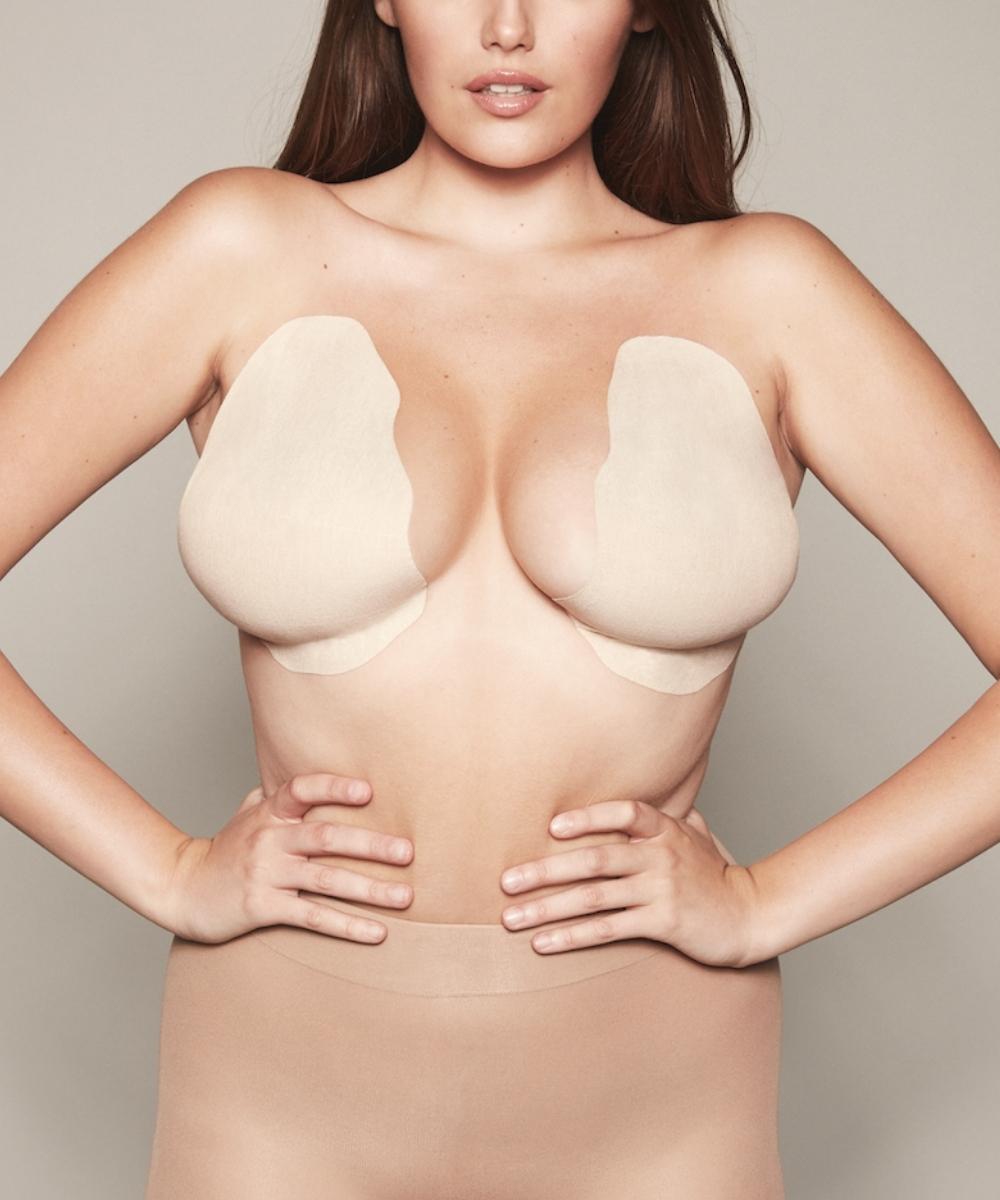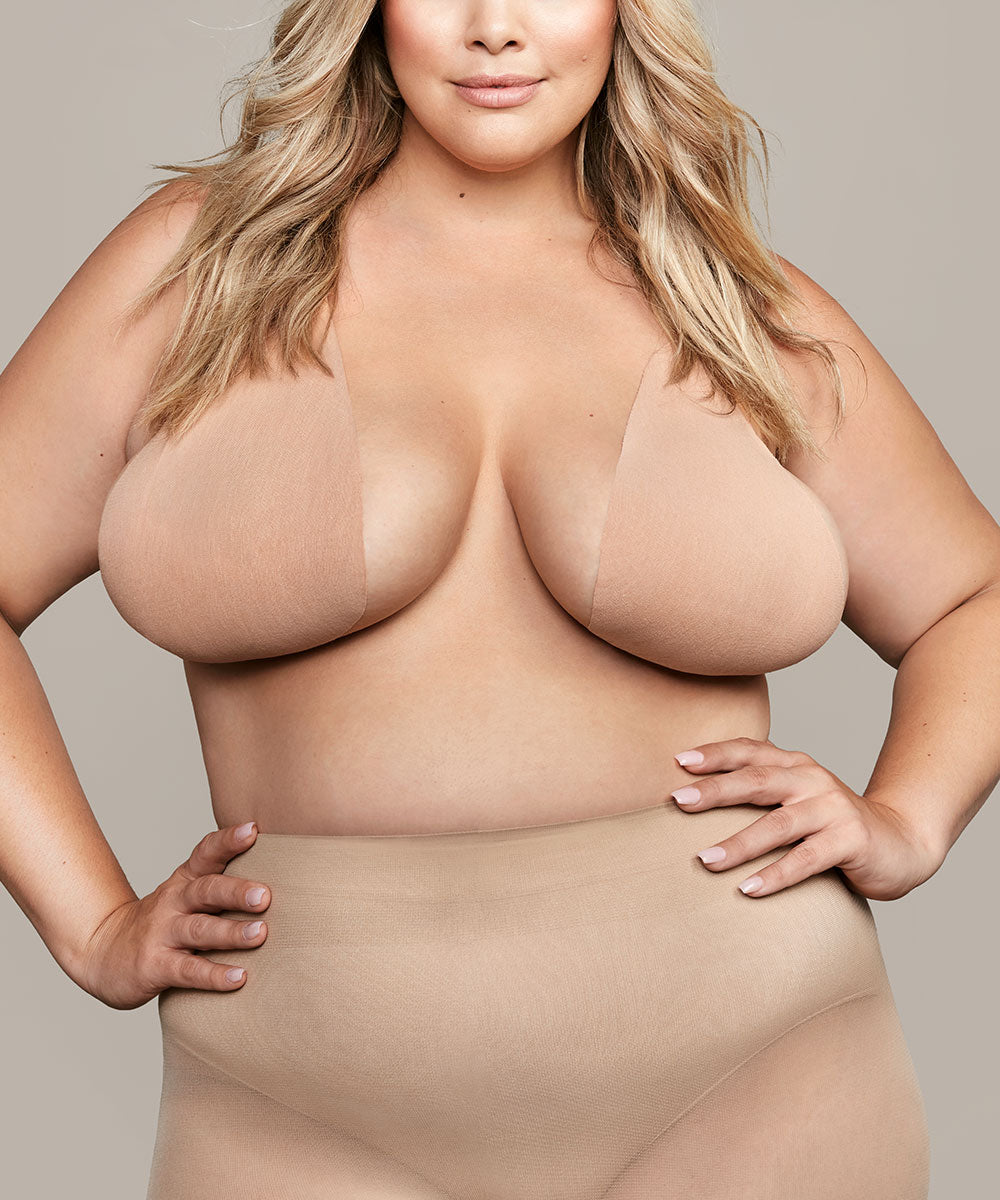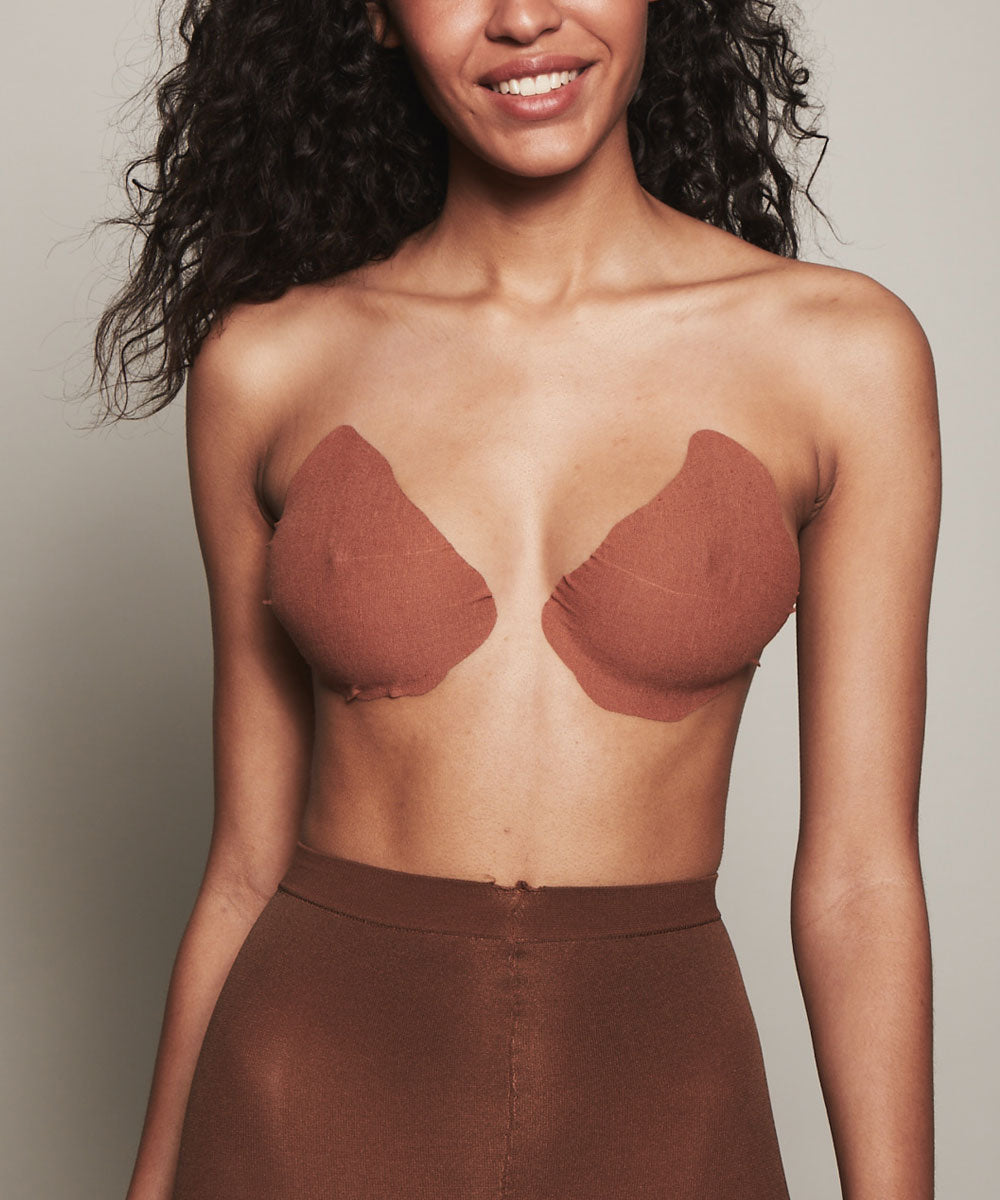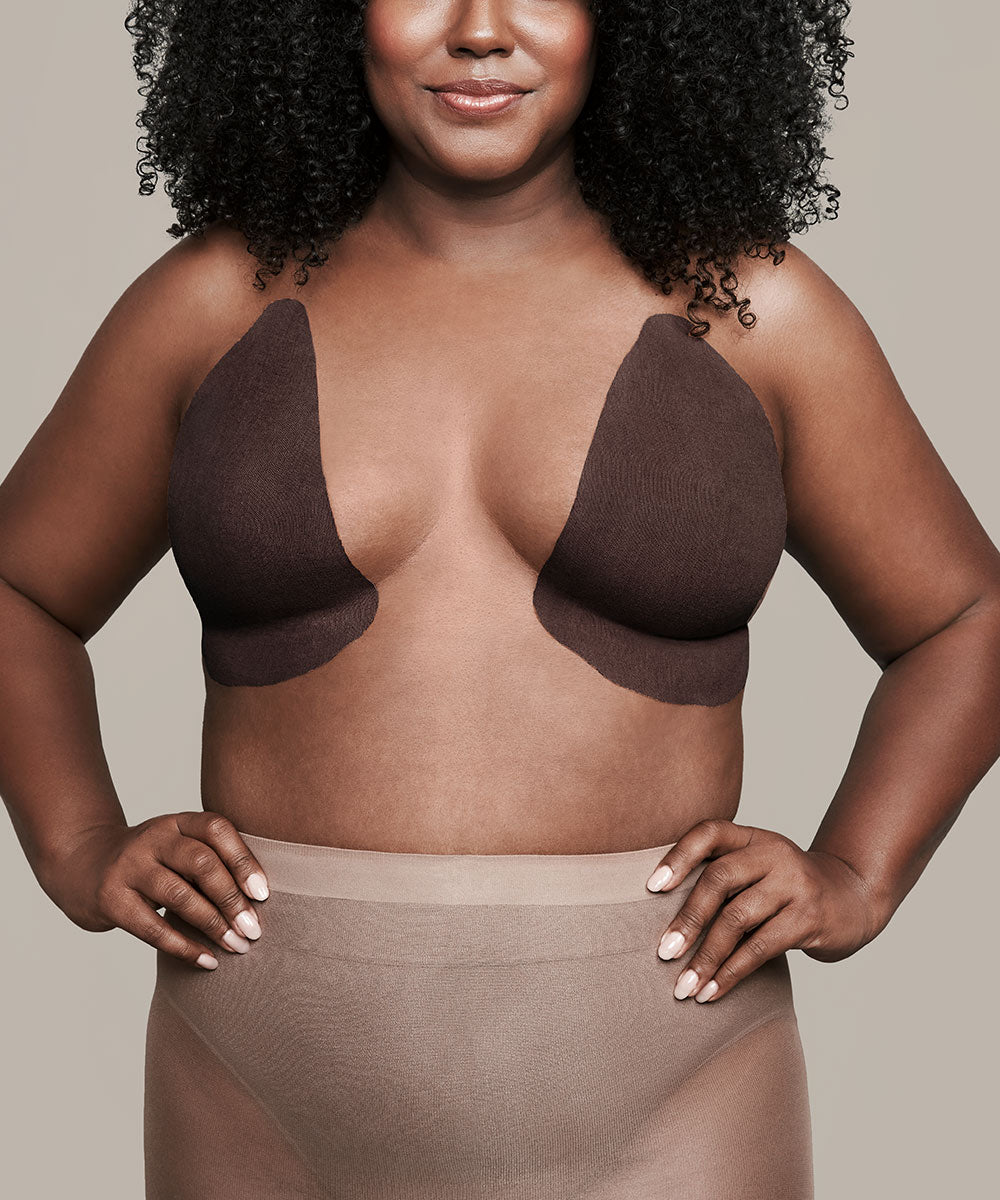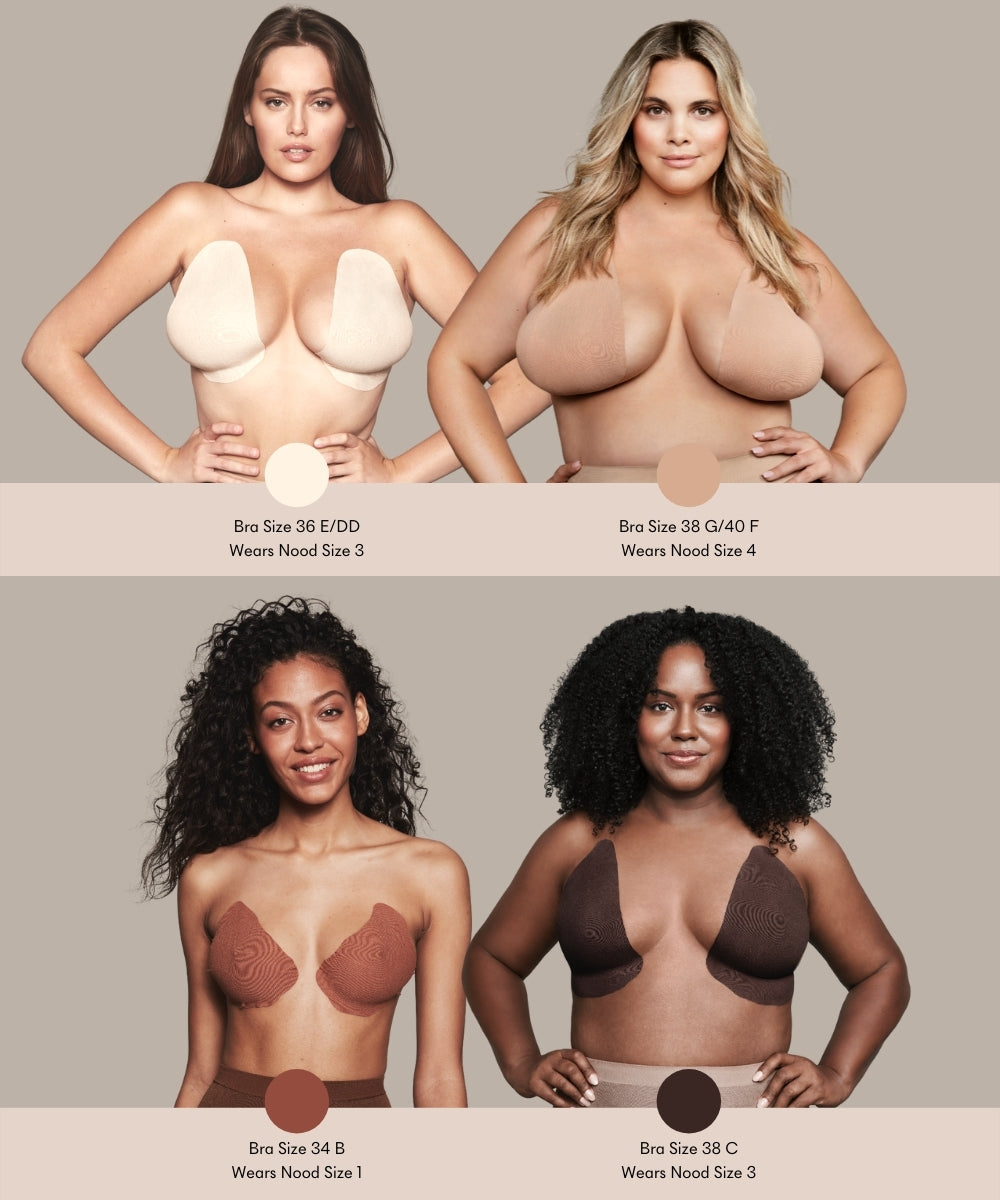 NOOD Game Changer 5 Pack
Description
A ready-to-wear, backless strapless bra that provides lift, shape & support for tatas of ALL sizes (even DDD/G & F bra zones!). Made of breathable sustainable hemp fabric that is sweat proof and waterproof. 
5 one-time use pairs per pack. Made in Korea for premium quality.
Fabric
Made in Korea for premium quality.
With great cleavage comes great responsibility. Please take the time to read these guidelines. Your tatas will thank you!
NOOD adhesive products are made with very strong acrylic adhesive. This means that while this provides the lift and support our customers know and love, these products must be used with proper care and only in accordance with the instructions. Please read all information below to avoid skin injury. Please also read all cautionary statements, including in the box below, and all legal disclaimers provided herein and with the product.
CAUTION: NOOD adhesive products are not for everyone or every skin type. It is of the utmost importance to take caution and care while using the Game Changer and Shape Tape adhesive products. Use of adhesive products like NOOD's may cause irritation or skin issues in some people, including potential stripping, tension injuries, non-allergic or allergic contact dermatitis, folliculitis, and skin changes or injury, including those due to trapped moisture. If you have any existing skin conditions or skin sensitivities, including skin allergies to adhesives, have cancer or are pregnant, breast-feeding, or lactating, or have any other medical condition, disease, or other concerns using any of our products, consult a healthcare provider before use. Do not place product over existing lacerations, abrasions, broken skin, sunburnt skin, or other skin wounds. This product is not intended for medical use and does not serve as a substitute for medical or professional care of any kind. For external use only. If you are or may be allergic to adhesive, acrylic, elastane or similar products such as band-aids (plasters), do not use NOOD adhesive products. Carefully review and follow all instructions contained in the NOOD safety guide and that which accompany your product. Improper application or use of the product in any way that does not comport with these instructions, including overstretching, and other failures to adhere to the safety guide, product instructions, and any cautionary statements, may result in skin irritation, a rash, blisters, abrasions, discomfort, or other physical injury. Removal of the product can cause a slight pulling of the skin, a burning or stinging sensation, and/or redness or similar changes in pigmentation. Keep out of the reach of children. Do not wear longer than instructed and allow a minimum of 72 hours between usage. Do not wear on excessively hot days or subject yourself to the sun for long periods of time, as this may cause your skin to overheat and can lead to skin irritation and injury. Stop use immediately if you experience itching, redness, irritation of the skin, burning, an allergic reaction, or any other discomfort while using the product and contact your healthcare provider. If you believe you have a medical emergency or any condition requiring immediate attention, call your doctor or 911 immediately.