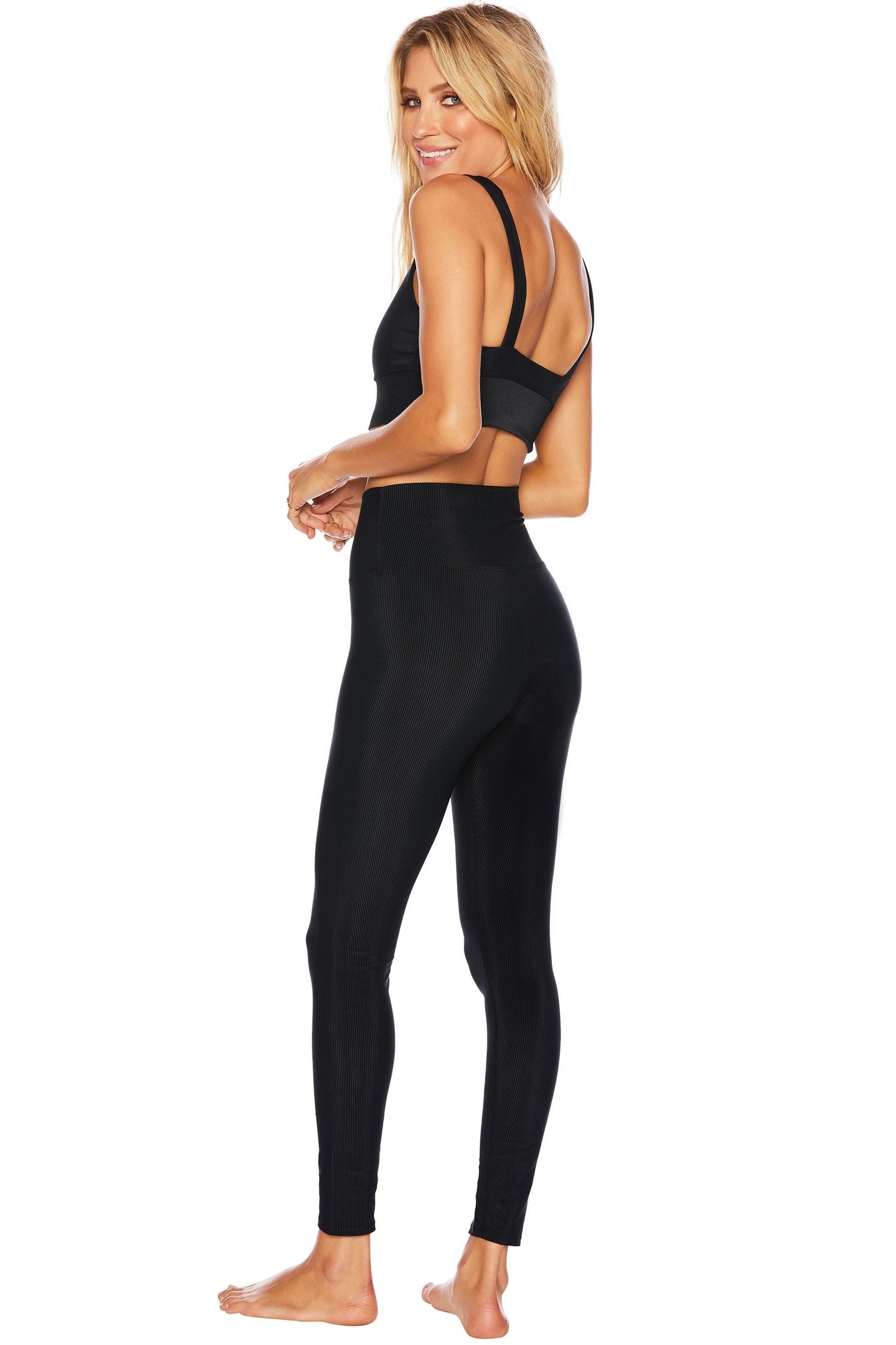 Black Ayla Leggings
Description:
The Ayla Workout Legging in Black has an ultra, high-waisted thick waistband holds you in and keeps you compressed for a roll-free workout and the ribbed fabric makes them even softer. The slimming silhouette with long rib lines will surely become a staple in your wardrobe.
Looks Great With:
Fabric:
Poly/Spandex Blend
Hand wash cold; lay flat to dry
Made in the USA
Inseam for size small is 26 5/8"